Freescale Technology Forum India 2 - 3 September, 09, Bangalore
The fifth annual 'Freescale Technology Forum India 2009' held in Bangalore provided a common platform for developers and professionals in the embedded space across various sectors to discuss and exchange ideas on the latest innovations in technology.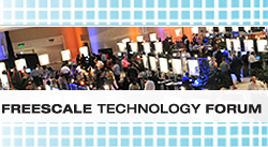 The event featured over 22 demonstrations on new technologies from Freescale and its partners. The Mistral-Smartvue IP Surveillance solution featured at the event is a compact, cost effective surveillance system based on the 802.11n WLAN technology that offers long-range wireless capability coupled with high quality video and audio with global remote video management and access. The Mistral-Smartvue IP surveillance solution was well received and generated a great deal of interest and discussion among attending delegates.
TI Tech Day, Embedded Processing-09 8-12 December, 2009, Bangalore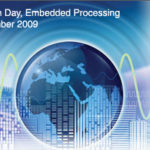 Texas Instruments organized a five-day program consisting of a two-day symposium and a 3-day tutorial at Bangalore. The event provided the ideal platform to showcase the latest offerings on TI's industry leading platforms. Participating with Microsoft, Mistral showcased its latest products and services on Windows Embedded CE for TI's Platforms (DM644x, DM355, DM357, DM365, and OMAP3530). These included Board Support Packages, Development Platforms and Product Designs.
International Radar Symposium India (IRSI) 2009 8-11 December, 2009, Bangalore
The International Radar Symposium India (IRSI) 2009 was a 3-day exhibition cum seminar, organized in Bangalore. The event showcased sub-systems, products, models, photographs, modules and multimedia presentations. It provided the ideal setting for interaction with various vendors, R&D Organizations, Government agencies and users.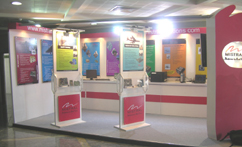 Mistral showcased its high-performance, high capability data acquisition and signal processing solutions that cater to the exacting requirements of surveillance, communication and radar applications. Some of the solutions showcased displaying Mistral's system engineering capabilities included the Radar Receiver, Wireless IP Video Surveillance, 8-Tiger SHARC and PowerPC Board,VPX based Radar Processing Unit, Coastal Surveillance System, Airborne Recording System among others.