Defexpo 15-18 February, 2010, New Delhi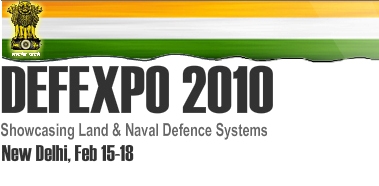 Defexpo, India's biannual defense exposition was inaugurated by Defense Minister, AK Antony. It played host to 650 companies reflecting the importance and stature of India both as a manufacturer and as a market for defense products. Mistral participated at the Defexpo as a defense electronics partner of Punj Lloyd; a leading System Integrator. Mistral showcased its high-performance, high capability solutions for Defense and Homeland Security at the event.
Mistral Hyderabad Road Show 25th February, 2010, Novotel, Hyderabad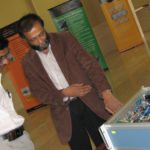 Mistral Solutions had a technical session on "Technologies & Solutions for Electronic Warfare and Control Engineering". The session entailed presentations from Mistral and our partners on high-performance, high-capability system engineering solutions that cater to the exacting requirements of defense and aerospace applications.
Mistral-RTI Technical Seminar 22nd February, 2010, Royal Orchid, Bangalore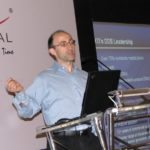 Mistral Solutions in collaboration with Real-Time Innovations Inc. (RTI) had a technical seminar on "Integrating Real-Time Systems with Data Distribution Service". The DDS is a key component in many high-performance infrastructure systems designed for military systems. Distinguished speakers from RTI took the participants through a comprehensive session on the powerful DDS tool capturing its features, benefits and future changes.
TI Tech Days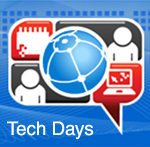 TI Tech Days are 1-2 day training/networking events that bring integrated training on embedded processors, analog and a variety of applications, tailored by location and featuring opportunities for discussion and interaction. Mistral has been part of series of TI Tech Days in the US showcasing its latest offerings on the TI platforms. Mistral has participated in the TI tech Days held at the following locations:
Atlanta, GA, 8th June, 2010
Chicago, IL, 26th May, 2010
Minneapolis/St. Paul, MN, 19th May, 2010
San Jose, CA, 27th April, 2010
San Diego, CA, 30th March, 2010
Anaheim, CA, 23rd March, 2010
INDESEC Expo 2010 -India's Homeland Security Exhibition and Conference 6th- 8th Sep, 2010, Pragati Maidan, New Delhi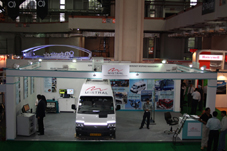 INDESEC Expo 2010, India's only exhibition and conference dedicated to homeland security focused on the Indian Government's urgent need to procure the most advanced technological solutions to meet their homeland/ national security requirements. The event was attended by key decision makers determining India's maritime, border, airport, transport, critical infrastructure security and disaster management requirements. Mistral showcased its premier Homeland Security Solutions at the event, these included its Mobile Command and Control Solution (MC & CC) and the Emergency Management System.