Electronics Rocks 2014
Electronics Rocks is a dedicated effort by EFY India to provide an interactive platform to the Indian Electronics Engineering Community to come together and interact with their peers and international experts. Held every year at Bangalore, the event is aimed at building a strong electronic design community in India.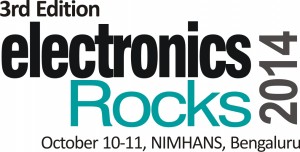 The Electronics Rocks event this year is being held on October 10th and 11th at the Nimhans Convention Center in Bangalore. Two speakers from Mistral will be taking part in this conference:
Topic: Building a Futuristic Multi-function Phased Array Radar
Presenter: Mr. Satyanarayana S, Chief Engineer-Defense Services
Date and Time: October 10th from 12:00 to 12:30pm
Location: Hall C, Nimhans Convention Center
Topic: Internet of Things enabling Health and Wellness
Presenter: Mr. Srinivas Panapakkam, Vice President – Sales and Business Development
Date and Time: October 11th from 2:40pm to 3:20pm
Location: Hall A, Nimhans Convention Center
Mistral's AM437x PoM to be displayed at TI Tech Days 2014
TI Tech Days is an annual affair which has day-long events packed with powerful seminars. This provides design engineers a platform for expert training through the detailed technical sessions including an introduction to the latest tools and workshops. It also gives access to a large array of exhibits on display at the event.
Mistral will be showcasing the latest, high performance AM437x Product on Module (PoM) at the upcoming TI Tech Day events. The AM437x PoM helps product designers realize a fully customized assembly, complete with interfaces and small form factor without the effort of a ground-up electronic design. For further information, you can get in touch with our experts at the below venues:
Location: Anaheim, CA
Date: 14th October, 2014
Location: Seattle, WA
Date: 29th October, 2014
Model Based Design approach for Safety Critical Systems
Model Based Development of software provides an abstraction over the traditional approaches. Models are easy to create, maintain and validate compared to the traditional flow. It is also easy to communicate design intent when it is captured as a model. Modelling lends itself well to automation. Numerous tasks involved in the software development fits nicely in the modelling flow, from requirements traceability, model simulation to report generation. In this seminar, our experts delivered an in depth session on complete flow of software development and verification in a model based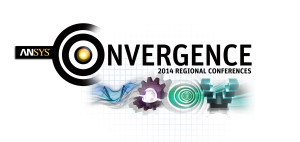 environment, covering all aspects of safety critical software development, Qualifiable code generation and model based V&V activities. This seminar also addressed the latest standards in model based development and tool qualification requirements as per industry standards.
IESA Vision Summit 2014
Mistral participated in the IESA Vision Summit 2014 which was held at the Sheraton in Bangalore on February 3rd and 4th. The summit featured a powerful line-up of industry experts and business leaders, offering their views and visions on the future of semiconductor & electronics and exploring the trends, challenges and opportunities shaping the Indian industry. The conference was attended by several business leaders, strategists, policy makers and technology experts.

At the event, Mistral displayed capabilities in designing devices for Wearable computing, Assistive Technology and Development Platforms. Mistral has extensive experience in designing products that integrate audio, video, wireless technologies and third party middleware/ application modules on a small form factor to provide world class solutions for innovative, next generation consumer electronics applications.
One Day Workshop on High Density Interconnect Technology at ISAC
Mistral's CTO Rajeev Ramachandra gave the Key note address at the One Day Workshop on High Density Interconnect Technology held at ISAC in Bangalore on the 29th of January. The workshop was aimed at creating awareness among the designer community regarding HDI technology.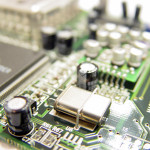 High Density Interconnect (HDI) technology promises to be the next generation in Space Electronics by accommodating fine-pitch, high pin count devices like array packages. It has advantages in weight, volume and better electrical performance. There were several demos from Mistral displayed at the event which highlighted the end-to-end solutions and services offered across all Defense domains targeting applications in ground based, airborne and naval systems. Also demonstrated was the Wearable Headset computer designed by Mistral.